If you are searching for a restoration shop to restore your old car or truck, it's important to choose the right shop for your specific needs. If you want your vehicle restored correctly, then it needs to be worked on by a shop that specializes not only in old car restorations but on the type and brand of car that you own. No one shop can be expected to know everything there is to know about every car ever built. If you own a British sports car, don't expect a shop specializing in American muscle cars to know how to restore your car and in a timely manner. If they've never worked on your type of vehicle before, your car may be the experimental vehicle they are looking to learn on.
Marty brought his 1967 Chevrolet Camaro here to get a change of color and fix some of the issues he had with the body. Well the car came out BEAUTIFUL! Check out his album of the build and watch the video!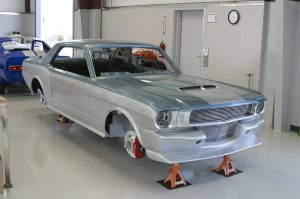 Car Restoration
If you have an old/ vintage car and feel that things are going sideways for your vehicle, then you should consider hiring restoration for classic cars.
Read More »
Car Restoration
Restoring a classic car can be a challenging and tedious process, but it can also be a rewarding experience. If you know how to fix
Read More »
Car Restoration
If you're in the market for a classic car, you'll probably want to restore it. But if you don't know much about auto restoration NJ,
Read More »